About Naresh
Basketball is what I strive for.
This is Naresh who is Passionate about Basketball, a player and coach to many young stars.
1.Started basketball in SAI (Sports Authority of India) in 2003 when studying 10th grade
2.I have represented State in various age categories over 15 times.
Basketball is my passion, my priority, my life. I started this beautiful game as a kid and haven't stopped ever since. The love and respect that I have for this game has only increased through the years. I enjoy coaching children or rather sharing with children how wonderful and interesting this game is.
I have been coaching from a really long time, and all the love and respect that I get from my students is what makes me the happiest. I have seen my students grow from small kids to handsome and beautiful people and nothing makes me happier than seeing them achieve what they have wanted to. The fact that they consider their coach as a part of their success and the gratitude they show is enough for me.
Coming back to the game, I coach students from different schools and colleges. It's my long-time dream for me to start an academy and giving them the helping hand to ignite the fire in them, which I can see is coming true now with all the support of my family, students and their parents.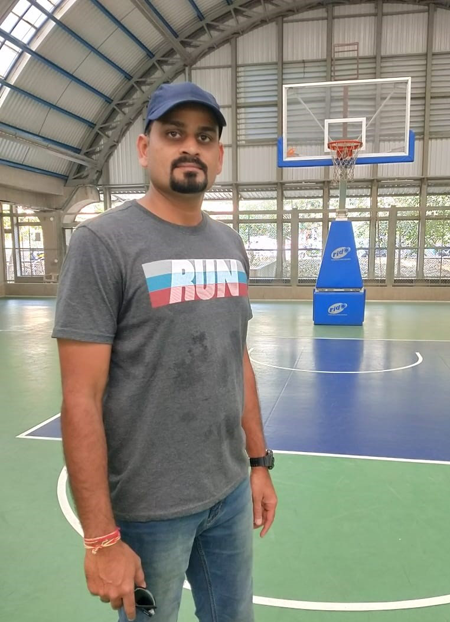 To Achieve Greater Height
Get in touch with Naresh
I am very proud of my students, they have represented the state in this game and have brought back many laurels and trophies from various tournaments.
They have come a long way with me and I will continue to bring out the best in my students, as it is the ultimate satisfaction I get.
Why VISA
With an ever increasing number of DISTRACTIONS, overweight/obese kids, we need children to exercise and build healthy habits for a lifetime. SPORTS is the best way to it. Also, SPORTS participation is a great way to build relationships and social skills. Enjoying good health and learning extra-curricular skills can make children feel confident about themselves and develop self-esteem. Time management skills are best learned in the SPORTS arena. And best of all, with the right approach, attitude and interaction among coaches and children, SPORTS can be great fun!
We, also holds promotional events and competitions, organizes and facilitates tournaments, and participates in state and national events. It also intends to shows sports films and holds talks in the near future.
About My Coach - Shri GANGADHAR S JADHAV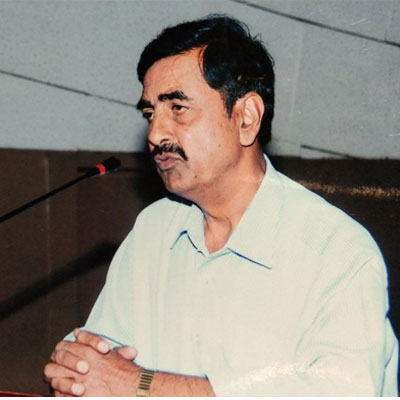 I would like to take this opportunity to Introduce & Thank my coach, godfather & sculpture of my life.
Mr GANGADHAR S JADHAV, a Retd. Sports Authority of India coach & former international coach who is dedicating his life to enlighten the lives of so many state, national & international basketball players with his guidance and hard work.
"A good coach can change a game, but a great coach can change a life"
After just six short years together, you're no longer just a coach to me; you are an inspiration and I want to Thank you for all that you've done to help build me into the person that I am today.
It is with your guidance and efforts I represented state in nationals from then never looked back again. Thank you for inspiring me.
Because of you my dear coach:
I'm stronger, happier, and more confident than I have ever been. I know that I can take on whatever life throws at me because I will always have you and all the lessons that you have taught me.
Just like how the roots of my strength lies in hard work, the roots of my success lies in your guidance.
My sincere Gratitude to you Sir!
Our Mission
The VISION INDIA SPORTS ACADEMY (VISA) is an independent, non-profit, accredited, special mission sports academy, created to serve the nation and the world with programs in individual skills, research and to provide quality opportunities. The role of the Academy is to prepare men and women for careers in the profession of sports.
Our Vision
The vision of VISA is to be the leading sports academy in preparing sports lovers from all backgrounds to careers in sports industry and providing quality sports standards worldwide. We aim to advocate for better training for children's & interested officials. We also aim to become the leading academy in the sports field.
Our Core Values
1.Supporting students all the way.
2.Quality instruction with quality faculty.
3.Leading with instructional technology.
4.Long-Term Physical Development.
5.Individualised Tracking.
6.Structured Pathways.
7.Athlete Wellbeing.
8.Supportive Sports people.